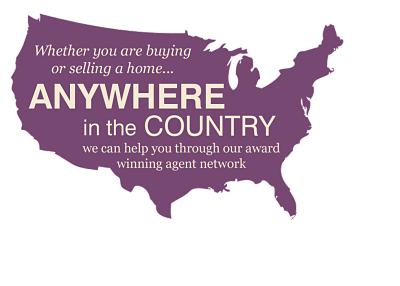 Relocation and Referral Services


Whether you're relocating across town or across the country, you can rely on Berkshire Hathaway HomeServices Select Realty to guide you. Our full time, professional relocation staff and Relocation Certified agents will help to make your relocation as smooth and worry-free as possible.


As a member of the exclusive Brookfield GRS Broker Network, the second largest provider of relocation services worldwide, we have the resources to deliver an exceptional home buying or home selling experience.


We specialize in Individual and third party relocation services. If you are constantly relocating -- whether for yourself or for your company -- let our friendly agents assist you with a smooth transition. Our staff is trained to benefit you by obtaining the highest price for your property in the quickest possible time, and we do it while meeting both you and your family's needs.


We meet your needs throughout the Fredericksburg, Stafford, Prince William and surrounding Northern VA areas, while delivering the very best of personal service. Together with our clients, we are a team working toward a common goal.


Whether selling your corporate inventory or guiding your relocating employees through the home finding process, we provide a level of service and satisfaction that is unmatched in the industry.


We know that companies need to successfully administer their programs, and our commitment to personalized service helps our corporate clients attain that goal.


Relocation Services We Offer


Personalized Relocation Packages


Home Search & Home Marketing


Mortgage Pre-Qualification


Temporary Housing Assistance


Maps, Local Interest, & Fun Facts


Relocating Employment Assistance


High Tech & High Touch Communication


Custom Market Analysis & Pricing


Our Relocation Services also offers the following specific services:


Destination Services


Realtor Selection


Area Overviews/Tours


Transfer Awareness Counseling


Newcomer Packets


Spouse/Partner Assistance


BMA


Corporate Listings


Property Inspections


Monthly Reports


Vendor Management


Contract Negotiations


Market/Economic Outlook


Our team understands the stress of relocating, and is committed to delivering Premier Service. Allow Us To Start Assisting You Today.

Testimonials
" Kati was really wonderful to work with. She made every effort to help us with the process as first time home buyers. She never seemed pushy. She is also very knowledgeable and willing to share her insight on things to look for when buying a home. She went above and beyond what we expected from a broker. We would definitely recommend her to friends and family if they ever want to buy a home in the Fredericksburg, Virginia area. "
- Gene & Bethany Benbow
" Kati was a true professional and an expert in what she does! Our experience was incredibly easy and stress free because of her. We got top dollar for our house and it sold so quickly because of her hard work and dedication. We would HIGHLY recommend her to anyone who needs a realtor. "
- William & Eileen Church Giannetti
" Kati Bock is "1 in a Million"!! A total consummate professional. From the 1st moment we met Kati, we noted her enthusiasm with wanting to know our specific desires about selling our home. in every single detail - from marketing our property, advertising, working with other agents and brokers, she was always available - days, nights, weekends, and any time of day by phone, e-mail, or even text. We felt she was our own personal broker/agent. She is truly a gem!! We whole heartily recommend her if you desire to experience "The Best" that the real estate industry has to offer. She is that good!! "
- Robert & Melissa Thompson
" Kati is professional, knowledgeable, confident, prepared, so very nice, funny, personable, and the list goes on. The only thing bad about dealing with Kati is when it comes to an end, we miss the constant contact. What can I say when/if we ever do this again, I pray she is available to take the ride with us. "
- Jeremy & Jennifer Tucker
" Timely and professional advice combined for a quick sale. We would not hesitate to use Kati Bock again or recommend her to others. "
- Randall & Rhonda Fortson
" Kati was very helpful and resourceful throughout the entire sales process. She is very accessible and communicates very well. I would use her services again "
- Joseph & Jennifer Gatlin
" Katie Bock was very professional & did an excellent job in the sale of the house! "
- Thomas Lynch
Previous
Next